Themes have moved

Please note that these themes have now moved to ThemeForest, you can find them here: ExpressionEngine Themes @ AddonBakery
Ok, I'm kind of busy these days so I haven't got time for the most elaborate posts — but anyway, as some of you might know I've teamed up with WooThemes to create theme packages for my publishing engine of choice; ExpressionEngine.
Yesterday was a busy day since we launched it, and thanks to adii and Daniel Brusilovsky it made the frontpage on TechCrunch:
http://www.techcrunch.com/2010/01/14/woothemes-expressionengine-themes/

I think that's great, both for WooThemes and EllisLab/ExpressionEngine.
And of course, it also resulted in this: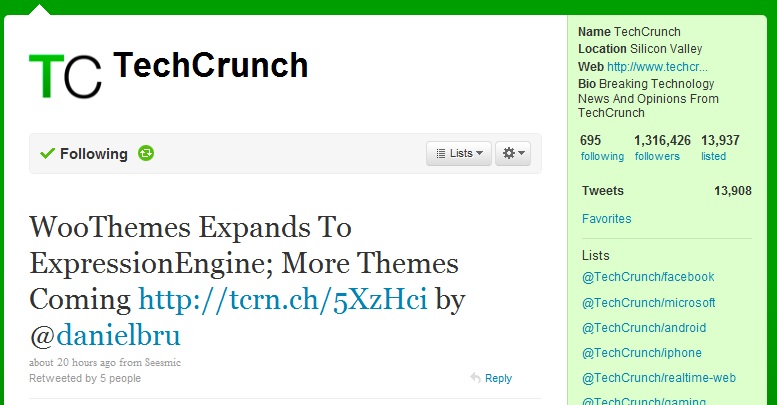 The author's tweet (300k followers) + TechCrunch's tweet (1,3m followers) + general Twitter crazyness with the "woourl.com/ee" being passed around, resulted in the rsaweb guys working their butts off to keep the server up (it went down a couple of times as well, but all in all they did a good job).
It's exciting times, since we're basically testing out some new grounds here; is there a market for premium ExpressionEngine themes? Who knows. I hope so, and it's going to be interesting to see how the traffic and hype converts to actual sales.
What do you think?