Written by
Bjørn Børresen
on
Someone messed up Firefox Download Day 2008
I just got this e-mail:

Great! – I thought. I enjoy making history.
So I click the link, and what do I see …

Notice the <<<< .mine === etc.?
It's Subversion tags letting someone know that when they did an "svn update" on the Firefox Download Day 2008 index page – someone else had edited it already so that a conflict occurred.
Let's look at the code: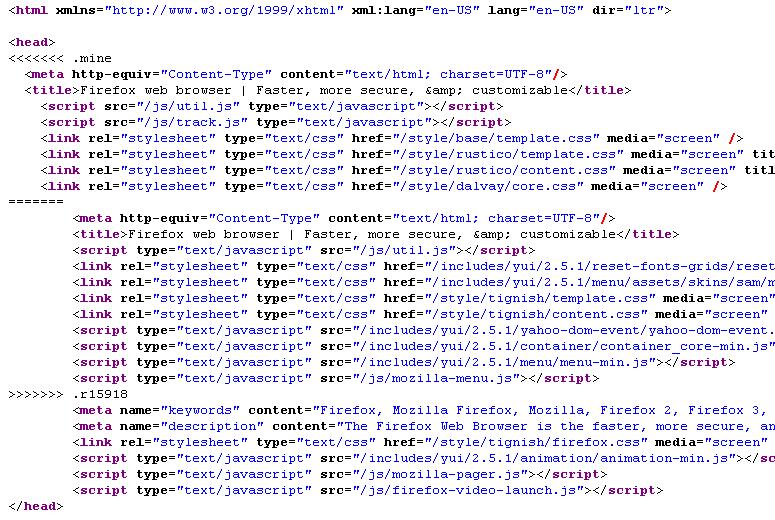 So somone need to fix this and maybe keep revision 15918 (not bad) and do a svn resolve ASAP ;-)
Conclusion: Don't do a svn update on the Download Day itself!
Also, maybe it would be a good idea to use bittorrent next time. I'm currently getting Http/1.1 Service Unavailable when I click the download link.
Else than that; great stuff! Hope we make history :-)
Comments
Comment by John Bäckstrand on 2008-06-18 08:45:16 +0000
Bittorrent is a great idea. I guess statistics is a bit less precis that way though.